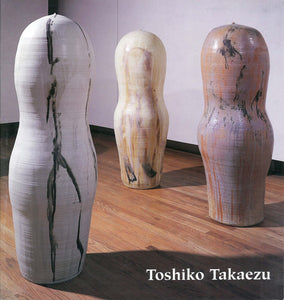 Toshiko Takaezu: An Essential Balance
Toshiko Takaezu: An Essential Balance, is an 18-page paperback catalogue devoted to the work of this internationally significant ceramic sculptor. It was published by Perimeter Gallery, Chicago in conjunction with her solo show at the gallery from October 13 – November 25, 2000.
Let your imagination run wild as you peruse 15 full-color photographs (plus the cover) of individual works and groupings of pieces. This catalogue features an essay by Bruce W. Pepich, Executive Director of the Racine Art Museum and RAM's Wustum Museum of Fine Arts, as well as a two-page resume covering the artist's career.
RAM MEMBER PRICE: $30.50
---
We Also Recommend