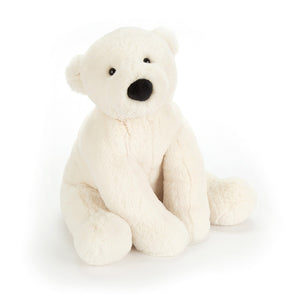 Jellycat—Perry Polar Bear—Special Holiday Edition 2020
Jellycats are remarkable, soft, and unique plush toys that are loved by people of all ages. Variants from this special holiday collection are no exception!
For the coziest cuddles in the whole North Pole, skate on over to Perry Polar Bear! Unbelievably snuggly, this cloudy cream cub is as soft as freshly fallen snow.

Jellycat plushies are safe for babies. Like many critters they don't enjoy baths, so hand-washing is recommended. Do not tumble dry, dry clean or iron.
10 x 4 inches

RAM MEMBER PRICE: $22.50
---
We Also Recommend