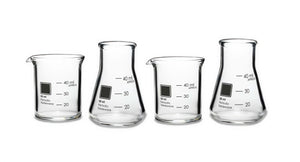 Laboratory Shot Glasses, Set of 4
A unique and stylish approach to modern drinkware. Fusing laboratory glass with the function of classic drinkware, this concoction was born. A chemical reaction combines two or more materials combined to form a novel substance formed when laboratory glass is applied to the function of drinkware, both for the table and the bar. For your favorite scientist, professional or not. Alcohol is not included.
This set includes four adorable shots, all different shapes.
Dishwasher safe

RAM MEMBER PRICE: $19.80
---
We Also Recommend