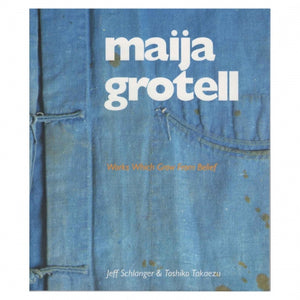 Maija Grotell: Works Which Grow from Belief
Maija Grotell (1899–1973) worked independently during a time when each element of her art had to be perfected from within her own experimental and powerful spirit. Her works—inspired by the idea that works drawn from one's personal beliefs are never solely personal statements—drew from her Scandinavian heritage and unique design sensibilities. Grotell identifies a "unique soul" within structure and material.
At Cranbrook, Grotell worked primarily with high-fire glazes and stoneware clay bodies. Over her three-decade career, she was an avid experimenter—investigating a variety of glaze chemistries, kilns, and clay bodies using the vessel as her format. Her glaze formulas remain an important part of her legacy—influencing generations of students and paving the way for the use of ceramics in architecture after her colleague Eero Saarinen used her glazes for the exterior of the General Motors Technical Center.
As an educator, Grotell was an innovative and dedicated instructor. She discouraged imitation and promoted her students to develop their individual aesthetic. Grotell was known to work all night at the studio on her own ceramics after teaching, quickly returning home to change clothes and then return to the studio before anyone arrived. By the time she retired from Cranbrook in 1966, she had developed the ceramics department into one of the most prominent in the United States. She was responsible for training many leading ceramists, including Richard De Vore, John Parker Glick, Howard Kottler, and Toshiko Takaezu.
Softcover
96 pages
© 1996 Studio Potter Books
RAM MEMBER PRICE: $45
---
We Also Recommend