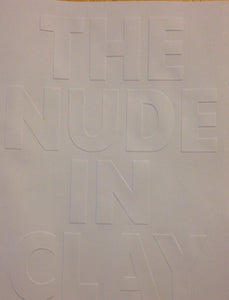 The Nude in Clay I + II, Two Volume Set
Nude in Clay I accompanied the exhibition of the same title, held at Chicago's Perimeter Gallery and the Charles A. Wustum Museum of Fine Arts in 1995–96. This exhibition examines how twenty-one different artists have represented the nude figure in the medium of ceramics, earthenware, whiteware, and porcelain. Features over twenty full-color plates from pieces that were exhibited, including work by Rudy Autio, Ruth Duckworth, Ken Ferguson, Beverly Mayeri, and Akio Takamori. Essay by Jody Clowes. 36 pages, softcover.
The Nude in Clay II, 1998–1999, presents the work of sixteen artists from the United States and Europe who create contemporary renditions of the human figure. While each artist prefers to work in ceramics, they also look back at centuries of art history. They draw upon a variety of sources and influences from ancient through modern art to incorporate social, political and artistic issues of the 20th Century in their work. Included are Robert Arneson, Stephen De Stabler, Sergei Isupov and Esther Shimazu. Essay by Lisa Englander. 32 pages, softcover.
RAM MEMBER PRICE: $27
---
We Also Recommend